What is SEO?
SEO is an acronym stands for Search Engine Optimization. SEO is a process of optimizing the website for the search engines for getting high rank in SERPs for a particular keyword.

Now you will think, what is this SERPs.

SERP stands for Search Engine Result Pages. SERP is the pages which will appear on the search engine when a user will type a particular query on the search engine. For getting high rank on this SERPs for particular keywords that why Search Engine Optimization is important.

SEO is a process of increasing visibility of your website in the search engine for particular keywords. SEO means all the efforts we are putting to drive the high quantity & quality of organic traffic on our website by getting a high rank on the organic results of the search engine. Organic traffic is the traffic which is drive for a particular keyword on the search engine without spending money.

Search Engine follows more than 200 algorithms for positioning website on the SERPs. Based on this algorithm search engine rank various website for a particular keyword. Search Engine Optimization plays a very crucial role in getting a high rank on search engine result pages
Type Of SEO
ON PAGE SEO
TECHNICAL SEO
OFF Page SEO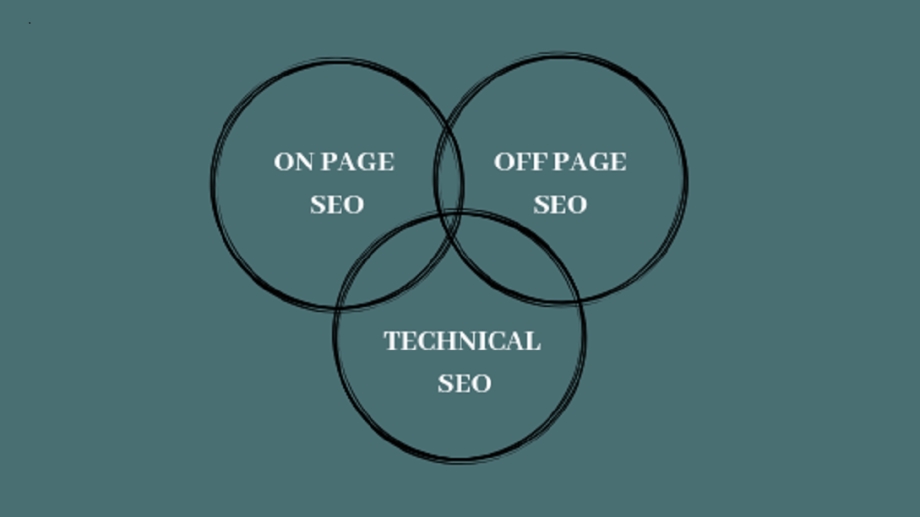 1. ON PAGE SEO-
ON PAGE SEO refers to optimizing website content and web pages to getting high ranking on the search engine. It basically deals with all the changes we made in our website contents which help us to get high rank on the search engines result pages.

Here is some of the Important On Page Optimization Factors – Meta Title, Meta Description, Meta keywords, URL structure, Site Content, Keywords Density, Heading Tags, Site, etc these are following important factors for On Page SEO Optimization which we used to get high rank on SERPs.   

2. TECHNICAL SEO
Technical SEO is a process of optimizing your websites in such a way that the search engine can crawl and index your websites without any errors and problems. Technical SEO helps the search engine to crawl and index the site most effectively. In technical
Search Engine Optimization we focus on some technical and server aspect of our websites like crawling errors, sitemap, site loading speed, Internal Linking, Robots.txt, Site performance, canonicalization, etc

3. OFF PAGE SEO-

Off-page SEO refers to the activities that are performed in other websites to create quality backlinks for our websites to improve the ranking of our website in SERPs. Off Page Search Engine Optimization focus on creating high-quality backlinks by using various Off-Page SEO techniques in High DA sites. OFF Page Search Engine Optimization is crucial because it tells the search engine what other sites tell about you

The main motive of OFF Page SEO

Creating High-Quality Backlinks
Improving Social Media presence
Better Page Rank
HOW SEO WORKS:

The three main term to describe how SEO works

Crawl
Index
Rank
Crawl-

Crawling is the first process of how a search engine works. Google sent the automated bots called ( spider or crawler) to find all the new and updated content on the internet for a website. They crawl each and every page, images, title tags, follow links on the website until all the pages are read. This crawler pass on all this information for indexing. This crawler is called as web crawlers.  This Web crawlers create a copy of all the visited pages for later processing by a search engine, that will index the downloaded pages to provide fast searches for the users.

Index-

Indexing is a process of downloading all the crawl data from webpages and store this data on the search engine database. With the help of this database search engine after processing show the most relevant results to its users related to a particular query. Search Engine store all this data to show the most relevant and fastest result to its user.

Rank –

After Crawling and indexing, SEO plays a major role in ranking a website in SERPs for a particular keyword. Google has various factors for giving a site rank by relevancy on the SERPs for a particular keyword. This factors we are known as Google algorithm. Google uses a complex algorithm for ranking a website for a particular search query. Google Changes its algorithm frequently. Through Search Engine Optimization we work on these various factors to improve the ranking of our website for a particular keyword.

Some of the important Search Engine Optimization Factors for improving website rank on search engine result pages:

1. Secure and Accessible Website
2. Page Loading Speed
3. Domain Authority & Page Authority
4. User-Friendly & Mobile Friendly website
5. Quality Content
6. Technical Seo
7. Quality Links
8. Social Presences
9. User Experience
10.Image Optimization

Conclusion-

Search Engine nowadays giving so much privilege to the company who follow Search Engine Optimization guidelines. So Search Engine Optimization is considered as the new and one of the cost-effective marketing strategies in the current scenario. Make your business ahead from the competitors by implementing a powerful SEO strategy. If you wanted to know more insight about it please let us know in the comment section.
Read this Artlicle – 8 Reasons Why Seo is Important For Your Business