Best Keyword Research Tools: If you are planning to launch a new blog than the first thing that comes in your mind is keyword research

Keywords are the search queries which users type on the search engine to get the required information. Keywords play a significant role in the process of search engine optimization. Keywords help you to accumulate high traffic on the website for your targeted audience. Whether you are a website owner or a blogger, everyone looking for the best Keywords research tools to choose the best keywords to acquire high traffic from their targeted audience. Keyword research is the first and foremost thing every blogger do before planning and launching every content.

Best Keyword Research Tools 2023
When we talk about keyword research tool then Google keyword planner is the first thing that strike in everyone minds. It is a product of google which is linked with Google Adwords. Google keyword planner is one of the most popular keyword research tools because of its free keyword research service. It is most suited for Keyword research for your PPC campaign but you can also use it for your blog or website keyword research after customizing. Here you can also specify the match type for your keywords like broad match, phrase match, exact match. Apart from all these google keyword planner offers you is the search volume, CPC bids for each keyword.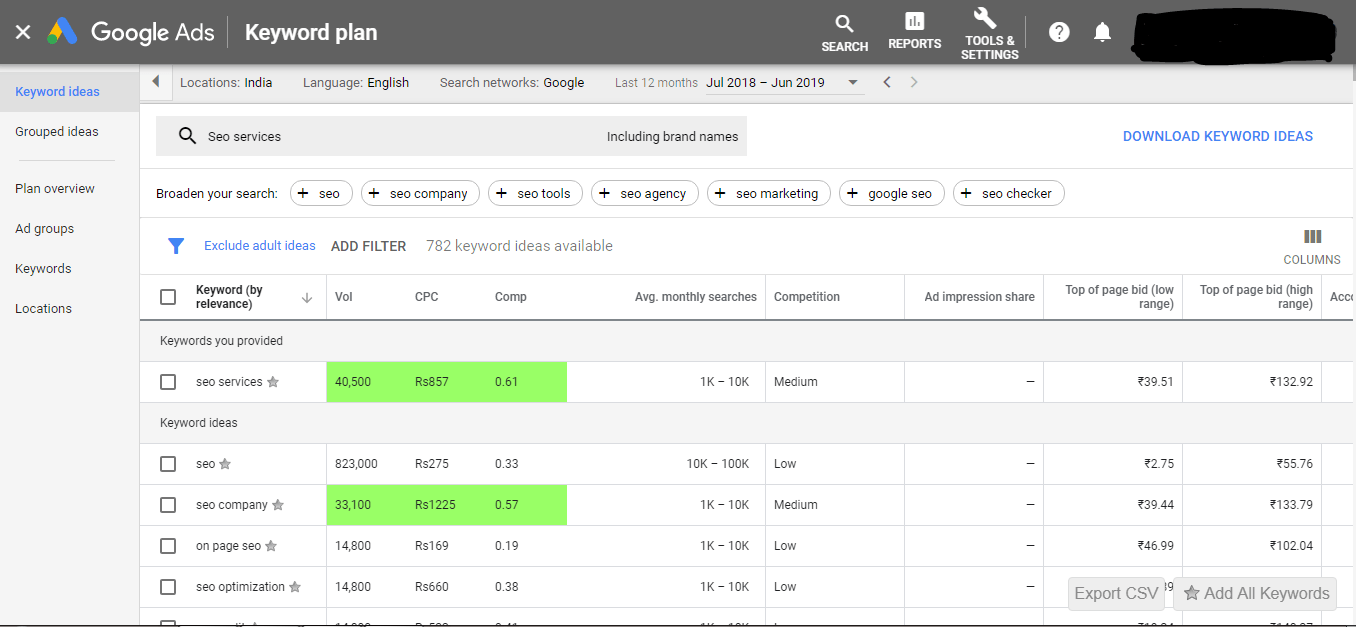 Semrush is one of the most used keyword research tools. Semrush is not just a keyword research tool it offers n no of services like SEO audit, keyword position tracking, backlink audit, and many more things. Semrush pricing plan starts from $99/PM. You can also try it's 7 days free trial plan before buying its paid package. Semrush is reliable for keyword researching. Semrush is quite simple to use. It allows you to search the keywords depending on your targeted location. You can search for short-tail and long-tail keywords to find the right keywords for SEO and PPC. You can also search for a phrase or related keywords from your targeted keywords.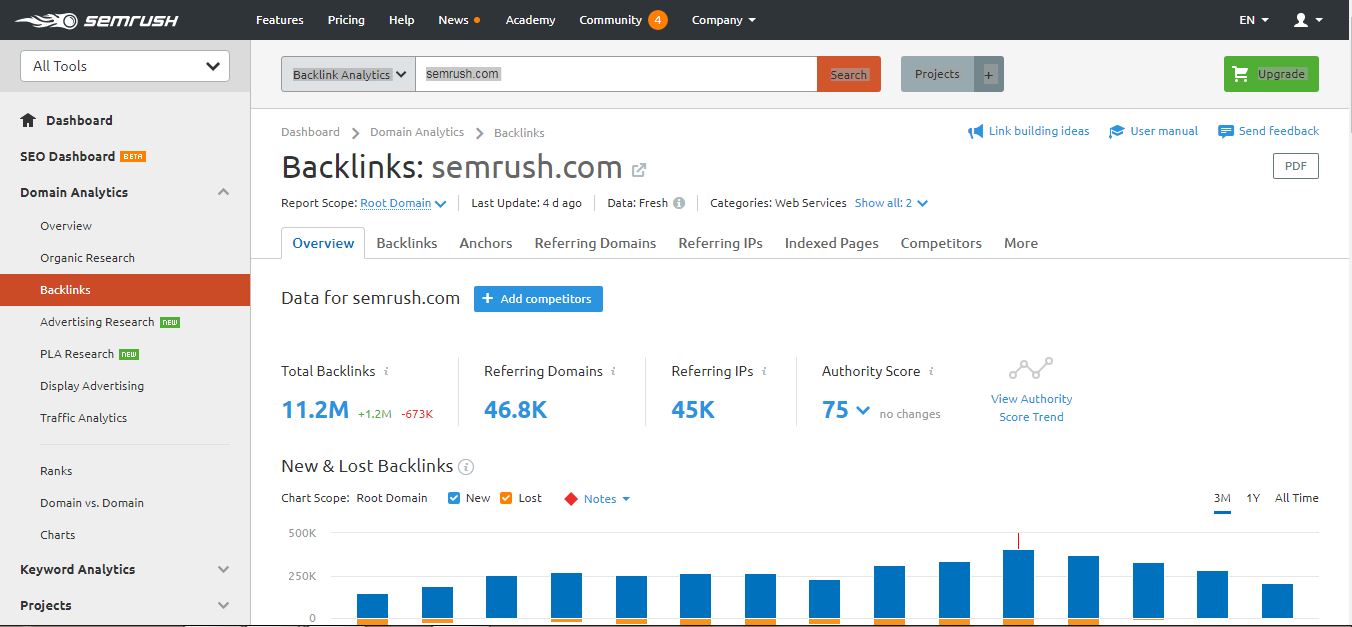 Kwfinder helps you to do keyword research for long-tail keywords with low SEO difficulty. We all want to get a high rank for our targeted keywords. So we also need to know SEO difficulty for those keywords which we are targeted. Low SEO difficulty keywords are easy to rank on search engine because of low competition. KWfinder helps us to find long-tail keywords with low SEO difficulty. It does not only show us SEO difficulty but it also shows the trend, search volume and CPC. It offers both free and paid plans. Its plans start from $29/PM. You can also try it 10-days free trial plan.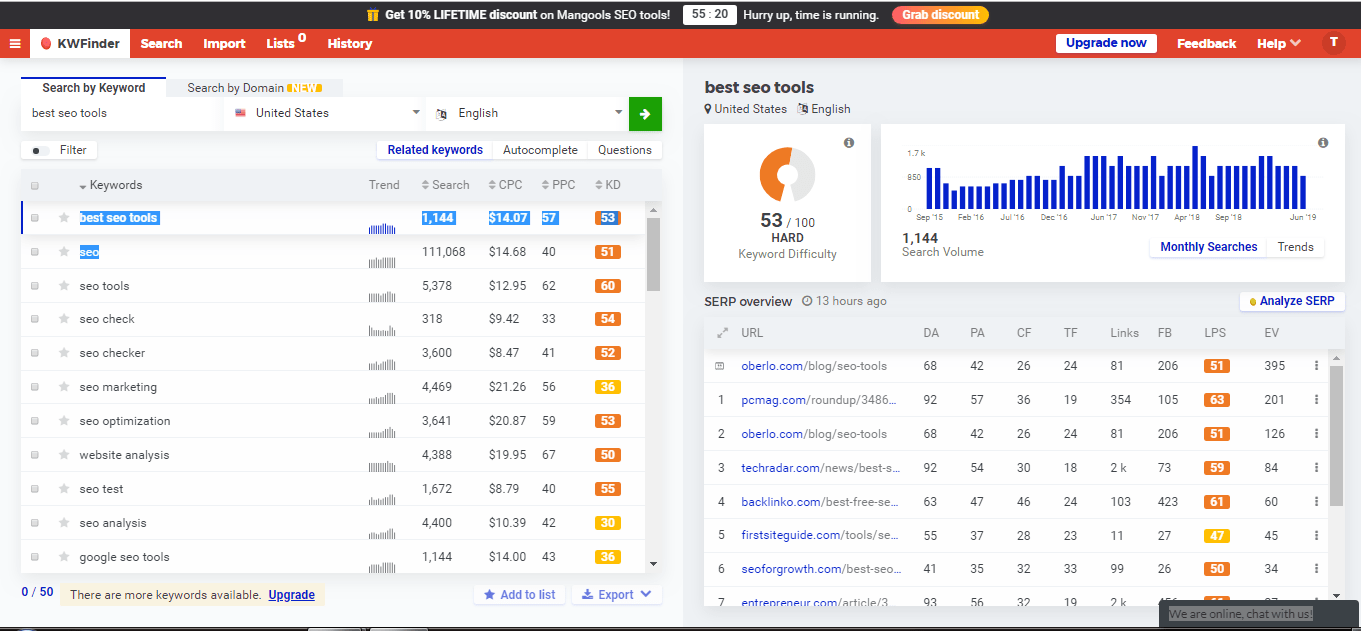 As we all know Ahrefs is popular for backlinks analysis. But apart from this  Ahrefs is now offering a full suite of SEO tools. Ahrefs, the Keyword research tool is also popular among Seo professionals. Ahrefs recently in Feb 2019, released a new version of a keyword research tool that is keywords explorer 3.0. It offers deep research on each keyword. I am using Ahrefs keyword research tool for the past 2 years and I find it useful for extensive keyword research.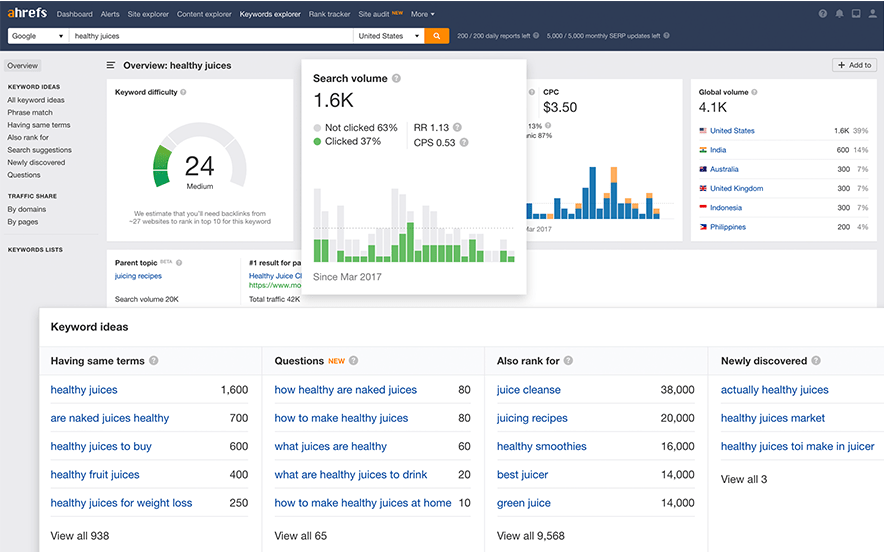 Keywords Everywhere is one of the common used free keyword research tools. Keywords Everywhere is most suited keyword tool for those who are beginners and does not have money to invest in keyword research. Keyword Everywhere is free but its features are outstanding and It is basically an extension that add-on advantage of using this keyword tool. You can install its extension on your browser (available for Chrome & Firefox). So whenever you search for a particular term in your browser it shows the search volume, CPC and competition for those keywords.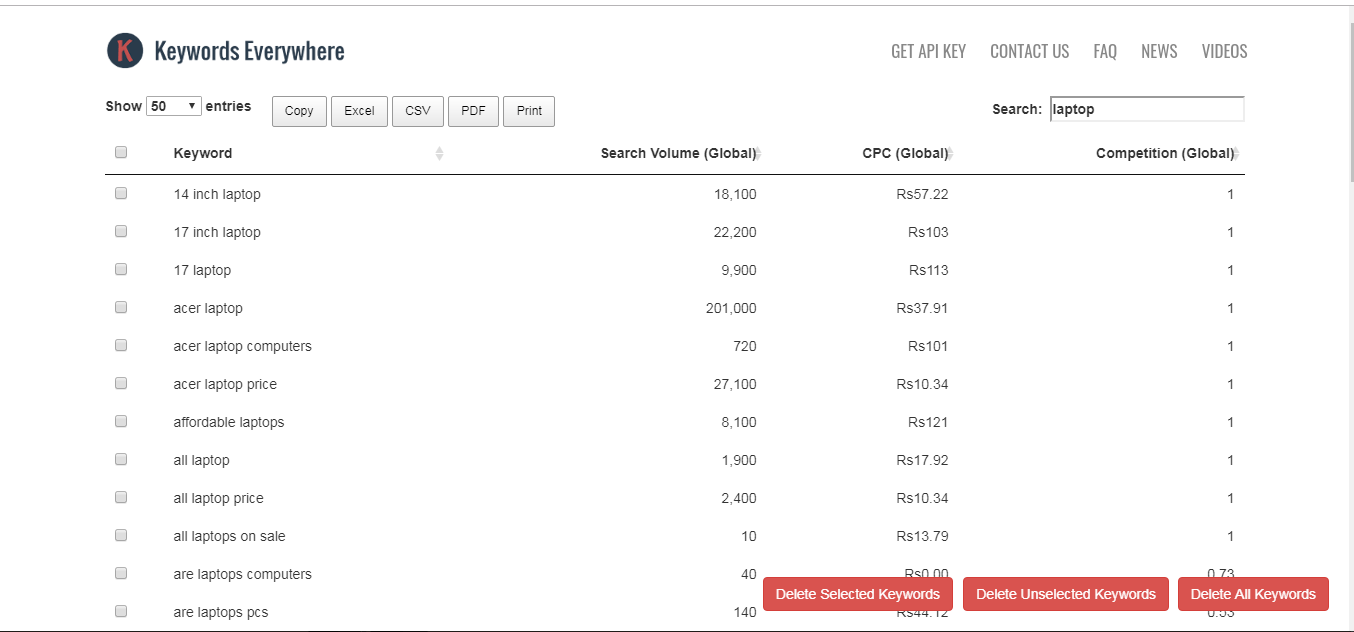 The feature I like most in Keywords Everywhere is it shows related keywords for your search term with their search volume.
Conclusion 
When it comes to keyword research then I will recommend you to invest your money in the best keyword research tools because it is a critical thing that will help you to drive a tremendous amount of traffic on your website or blog from your targeted audience. Even if you are using a free tool then spend your time picking up the best free keyword research tool because a wrong keyword selection vanishes all your SEO efforts.
You can also read – 20 Best Backlink Checker Tools 2019